Fairyland





Those who aim at great deeds must also suffer greatly." -Plutarch (46-120)


fairie foes

grrr....grrrrrr....


HANDS
Hands of thick and scaly skin,
Creap my soul,
and invade again.
Hands of those ,
who have no care,
enemies that i call foes.
Hands of shame,
tug on my ear,
laying me with all the blame.
Hands of hate,
beneath me skin,
opening the doors to fears gate.
Hands of terror,
erupt my soul,
entering a world i cannot share...


EVIL EYE
Eyes looking over,
through me and through her,
watching and judging,
like we have evil to bear.
Eyes saying our dont's,
and giving us our should's,
Telling us what we are to feel,
the if only's and the would's.
Eyes that are blind,
try to stand in our way,
repeating the shouts over,
yet we still do not stray.
the fight it has started
to find peace from our pain,
our suffering is no option,
our lives are our gain.
serenity peace and solace,
smiles, love, and laughter,
will win as they always do,
out of the way blind eyes...
we are coming through...
stepping out.

HOPELESS
Shattered visions drowning,
gasping, reaching for the light,
bleeding thoughts of what could be,
bobbling about, barely in sight.
Each morsel of thought,
brings new severe pain,
dipping again below the truth
praying for saviour by the rain.
the ocean fills higher,
covering the hot sand,
pouring salt over the dream,
washing away safety of land.
swooshing up the rocky crag,
bashing pounding white
violent and rigid rythym,
taking all hope into the night.
devoured by tradition,
eaten by natures hasty glory,
until the sand is all dry,
beckoning a forgetten memory.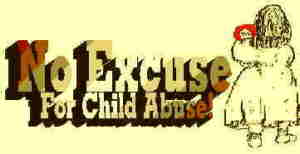 THE ALMIGHTY MAN
The hands of the almighty man,
Have touched my skin,
And burnt again.
The hands of the almighty man,
Have bled my soul,
And tried again.
The hands of the almighty man,
Have torn my spirit,
While I gave in again.
I don't want no more
I ache to be free
Why has this pain
Been inflicted on me?
I need to get strong
And fill me with love
I need to stretch far
And reach up above
I make myself the biggest of deals
That if I should give in
I will die without appeal
I will fight this poor demon
And not let him in
I will get this old pain
Out from under my skin..

Seeking my Devine Silence
let me be alone i plea,
to leave and set my mind free,
i will go to a place only i have been,
and let the fairies in again.
leave me alone to go,
to a place where angels can bestow,
my head fills with heavenly things,
to release the evil demons wings.
i will fight you off if you try,
to bring me back from my mystical high,
my mind is taking me far from here,
ill stay until i shed this fear.
if you can do as i ask,
i promise you i will come back,
i will thank you till the days end,
for letting me reap my mend.




My Power
I refuse to let the mean ones shine,
when all i have is such devine,
ill fade the anger,
ruin the fight,
make the peace,
and i just might,
glow with glitter,
shine with faith,
and never let the enraged face...
take my space,,
invade my time,
halt what i have made my pace.
I'll bid a sweet good bye to those
who try to bring me to my toes,
ill win that battle with open air,
ill tell you all i know is fair,
ill talk untill you understand,
i am human... although
i am not man.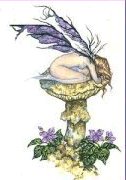 "Courage is the price that life exacts for granting peace. The soul that knows it not, knows no release from little things; knows not the livid loneliness of fear."
~Amelia Earhart